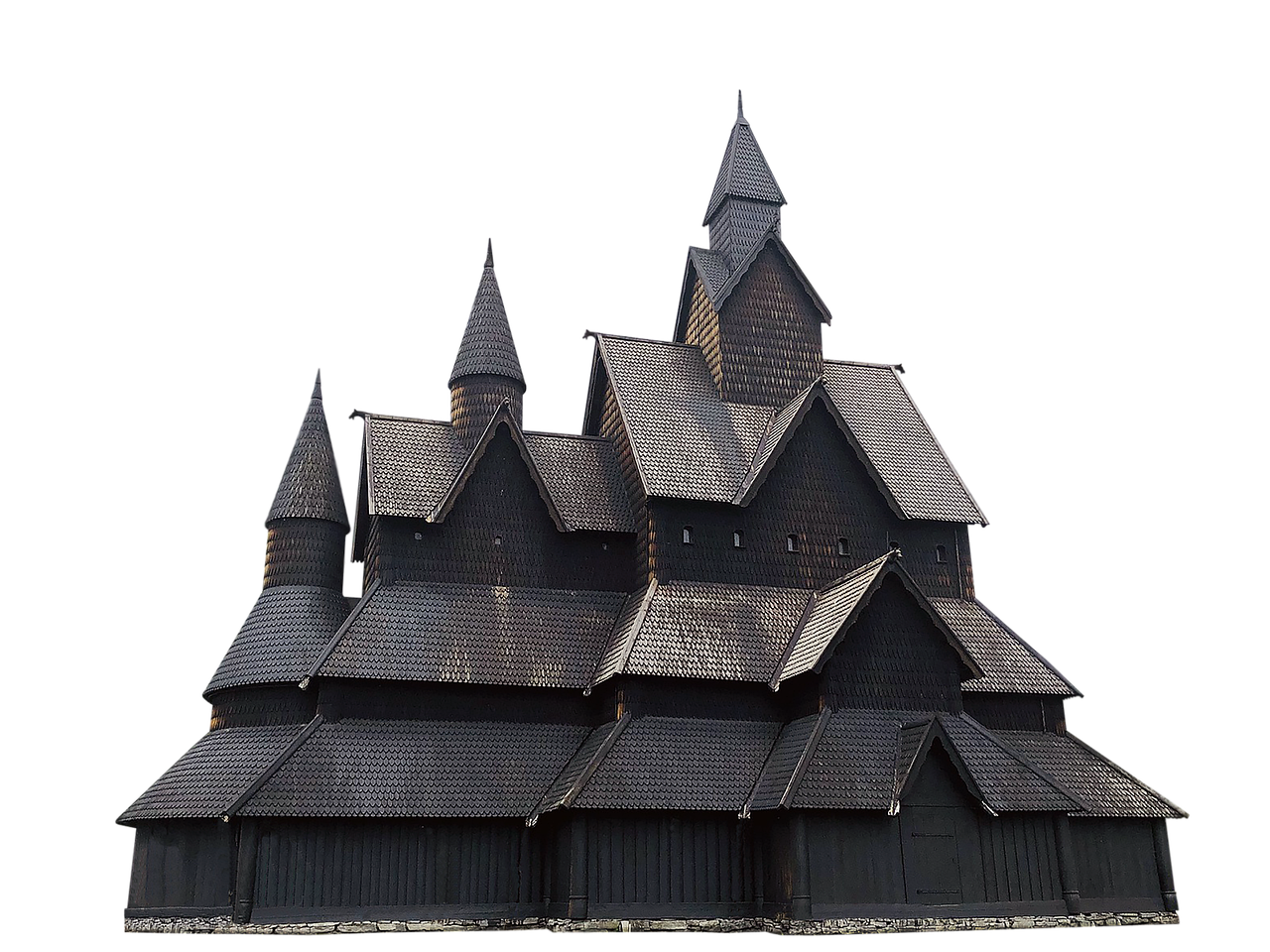 In late October a fire virtually destroyed a 17th century wooden church in Prague's Kinsky Gardens that had been transported from Carpathian Ruthenia in 1929. Plans are already afoot to rebuild the Church of St. Michael – and a highly detailed 3D image created by US photographer Jeffrey Martin could provide a great deal of help in that regard. I asked him about his model – and his connection to the church. "I came across it in Petřín. I walk through Petřín on my way to work.
"So I've seen it many times – I've walked past it.
"It's this church that was built in one village and then moved to another village, and then finally packed on a train and moved here.
"It's such a strange story.
"And I recently started doing more 3D photogrammetery, scanning, so I decided to scan this place.
"It's a nice size. It's not too big but it's still a building.
"And it's a nice surface for 3D scanning.
"It's made of wood and wood is quite a forgiving substance for 3D scanning because it doesn't reflect.
"It's not shiny and not reflective and full of feature points to match together, so it's reasonably easy to do."
What was your response when you heard, two weeks ago or so, that the church had virtually burned down to the ground?
"I was quite shocked and sad. I was like, That's terrible – it's been here for centuries.
"I was thinking, It's really sad and I hope they can rebuild it, and wow, I happened to shoot a thousand photos of it only a few weeks ago – that was lucky." How did you go about offering your images, or your image, to the City of Prague, to help them with the planned reconstruction?
"I asked a friend on Facebook who used to work in Prague Tourism if she knew anyone who I should contact.
"So a friend gave me an email address of someone to try.
"I did that and I got a response a few days later."
What's the situation now? Have they actually taken possession of your image, or what's going on?
"No, not yet. I guess they're not the fastest moving organisation in the world.
"But they responded very positively and said, Yes, that would be great, it would be very helpful and we would really appreciate your help.
"So I'll hopefully get them the data soon.
"I guess nothing's going to happen very quickly and that they're figuring out the budget and who's going to pay for all of this and everything.
"I guess they do have a lot of original plans of the assembly of the church, since it was assembled here.
"But still those are pretty old."